Red-shouldered Hawk
Hook Mountain: since 1971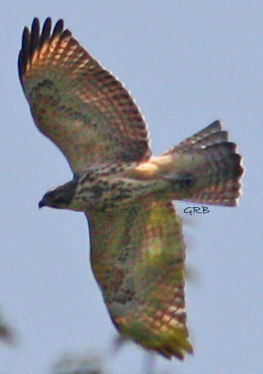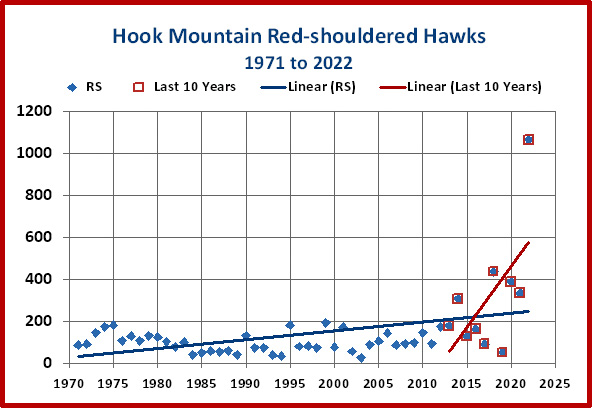 I
nterpretation (GRB):
This graph shows total annual counts for Red-shouldered Hawks at Hook Mountain. It does not account for variation due to days of coverage. With the exception of the extra-high counts in 2014 and 2018, there does not seem to be any distinct trends for these total annual counts.
Seasonal Distribution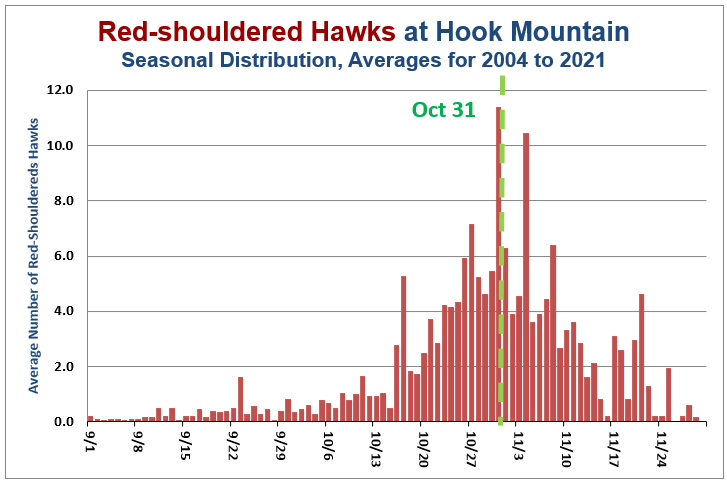 Red-shouldered Hawks migrate over Hook Mountain from mid-October to mid-November.
I
nterpretation (GRB):
This graph shows daily average Red-shouldered Hawk counts at Hook Mountain Hawk Watch from 2004 through 2017. For example, the averages RS count on Nov 4 for the years 2004 through 2017 is slightly more than 6.
This graphs shows that most of the Red-shoulders fly past Hook between Oct 15 and Nov 17.
About the trend lines:

The trend lines have not been tested for significance. Their intent is to provide an overview of the general trend. The graphs show two trend lines: 1971 - present, and the last 10 years. The Hook Mountain Hawk Watch began in 1971, and the points with blue markers indicate the totals for all these years. The points that show red squares around the blue markers represent the last ten years, showing the trend in this last decade. The dashed green line shows the average for all years. more about trend lines . . . .
Updated 10/18/14 , Trudy Battaly